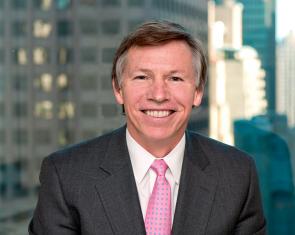 Robert H. Niehaus is the Chairman and Founder of Greenhill Capital Partners LLC. Prior to joining Greenhill, Mr. Niehaus spent seventeen years at Morgan Stanley & Co., where he was a Managing Director. Mr. Niehaus is also Chairman of Iridium Communications, Inc., and a Director of Heartland Payment Systems, Inc., and several private GCP portfolio companies.
Mr. Niehaus graduated from The Woodrow Wilson School of Public and International Affairs at Princeton University in 1977 and received his MBA from the Harvard Business School in 1982 where he was a Baker Scholar. Mr. Niehaus and his wife, Kate, have endowed the Niehaus Center for Globalization and Governance, a research and teaching center focusing on issues of globalization, at Princeton's Woodrow Wilson School. Bob and Kate Niehaus have also endowed a professorship at Princeton in contemporary Muslim studies, particularly relating to the Middle East, currently held by Professor Muhammad Qasim Zaman.
Mr. Niehaus serves as the Chair of the New York Catholic Foundation and serves on the Board of the Acumen Fund, the Finance Committee of the Archdiocese of New York, the Princeton University Investment Company "PRINCO," which oversees Princeton's endowment, Student Sponsor Partners, Teach for America's NYC Board of Advisors, and the Touch Foundation.